Jaquet - In Charge of Speed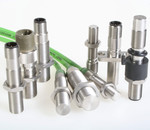 Moxley Electronics is proud to welcome Jaquet Technology Group to our family of product lines.
Jaquet Technology Group is a global engineering and manufacturing company, specialized in providing speed sensors and complete system solutions in demanding ambient conditions. Jaquet offers the world's most versatile range of solutions for the measurement of speed signals.
Jaquet Product Lines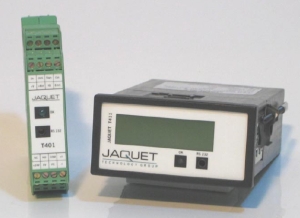 Speed sensors
Overspeed protection systems
Signal processing and monitoring systems
Diagnostic and test systems
Tachometers, speed measurement and switching instruments
Polewheels and polebands
Custom and standard solutions for OEMs and end-users
GreenLine - Industrial Speed Sensors
The GreenLine family is the newest line of industrial speed sensors and control modules from Jaquet Technology Group.
These sensors and tachometers provide solutions for speed sensing and control applications both for end users and small OEMs. The offering of 50 plus sensors are available with VR or Hall technologies with cable or connector interfaces. Sizes range from 3/8" to 3/4" (English) and M10 to M16 (Metric). Sensor capability ranges from zero speed to high frequency detection and all units have sealed sensing areas to provide an IP67 protection. Also available are direction sensing units and hazardous location versions for both North America (NEC, CEC) and Europe (ATEX).
They are individually packed with installation directions for easy storage, handling and operations. All Green Line sensors have two years warranty and can be shipped in 24 hours.
Jaquet Technology Group's GreenLine speed sensors are a special selection of standardized sensors providing economic solutions to simple factory automation and less demanding applications.