April 20th, 2021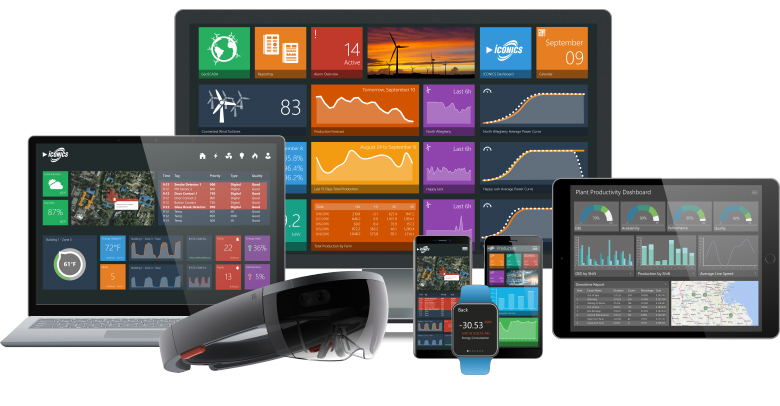 ICONICS Suite™ is a PC-based supervisory control and data acquisition software suite that excels in the areas of visualization, mobility, analytics, and connectivity to deliver a contextualized view of enterprise operations for manufacturing, energy, industrial, and building automation customers.

Use GENESIS64™ HMI/SCADA and Hyper Historian™ plant historian to record, view, and control your plant with precision. Apply the AnalytiX® solution suite to analyze your data in new ways, giving you unparalleled insight. Access it from anywhere, even on your watch, with MobileHMI™ and KPIWorX™ mobile apps. Connect with your data in ways you could never imagine with ICONICS Suite™ and Make the Invisible Visible™.

September 30th, 2020

The MELFA Assista is Mitsubishi Electric's newest robot offering, specifically created to work in a cooperative environment. Assista is a collaborative robot that can share a workspace with human interaction for a wide variety of applications. Easy control, programming, and connectivity provide operators with the skills they need to interact with this robot quickly and efficiently.
August 26th, 2020

The vertically articulated RV-8CRL robot from Mitsubishi Electric is a high-performance, cost-effective solution with no battery backup required on the robot's internal encoders, increasing uptime and reducing maintenance. With a slim, compact design featuring less wiring, intelligence and safety options, an IP65 rating, and simple construction, the RV-8CRL is well suited for an extensive variety of applications.
Additional features include:
Expanded effective working area
User wiring built into arm
Beltless coaxial drive mechanism
May 4th, 2020

The FR-E800 Series of variable frequency drives revolutionizes how VFDs are used in manufacturing applications through AI technology and real-time connection, streamlining production. It is built upon Mitsubishi Electric's proven variable speed control technology throughout years of reliable operation across various constant and variable torque applications. Saving energy and minimizing cost with advances in quality, performance, and maintenance capabilities. With a mantra of "designing the future of manufacturing today", FR-E800 truly brings VFDs into the next generation.
More info: https://us.mitsubishielectric.com/fa/en/products/drive-products/inverters-freqrol/fre/fre800/fre800overview
April 1st, 2020

Setting the standard for performance, the MELSERVO-J5 Series offers cutting-edge technology, industry-leading performance, and advanced servo features, allowing users to unlock unused potential in current machines and factories. Predictive maintenance capabilities of the MELSERVO-J5 Series are based within the servo itself and are integrated in the base model to unlock the functions. The MELSERVO-J5 Series products are among the first servo products on the market compatible with the CC-Link IE TSN® high-speed industrial Ethernet network, bringing advanced edge computing benefits and easier IoT adoption. Servo motors are equipped with high resolution encoders (67,108,864 pulses / revolution) to ensure stable positioning and reduced torque fluctuations.
More info: https://us.mitsubishielectric.com/fa/en/products/drive-products/ac-servos-melservo/mrj5.