Linear Line is Rollon's line of dedicated linear motion rails. The product range includes linear caged ball bearings and recirculating ball bearings rails, with different profiles and types of sliders.
The Rollon linear rails feature hardened raceways (with the exception of X-Rail and Curviline) and are used in a wide range of industrial applications, including railway, aerospace, medical, logistics, specialty vehicles and industrial machinery.

The Telescopic Line contains Rollon's full and partial extraction telescopic guides. The telescopic linear guides come with hardened raceways, and different profiles of the rail and of the central component in order to meet diverse requirements in terms of load capacity, rigidity and smooth operation, even when fully extended. The Telescopic Line rails also boast excellent self-alignment properties. They are suitable for opening industrial drawers and compartments, for sliding machine safety doors and seats used in the transport industry, to mention just a few. They are used in a wide range of industries, such as the railway, aerospace, medical, logistics, special vehicles, industrial machines, building industries, as well as the most demanding home and business furnishing.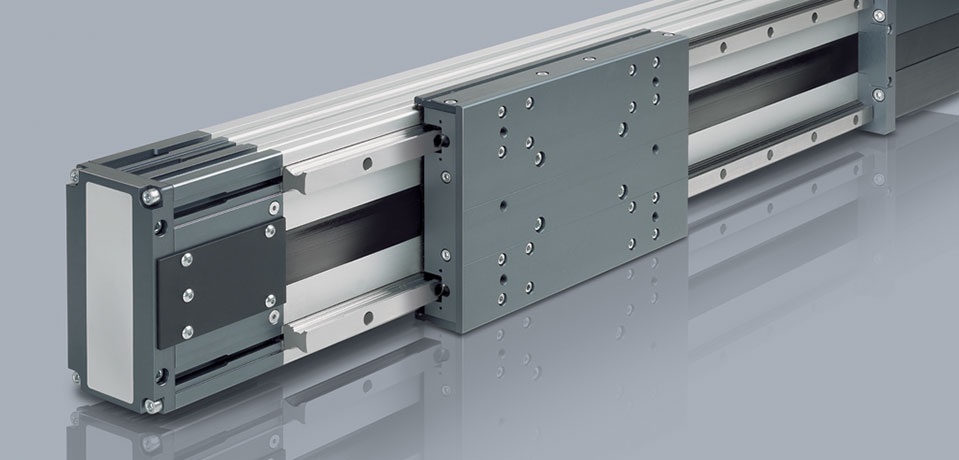 The Actuator Line is the Rollon product line dedicated to linear actuators and linear motion systems. Rollon linear units, feature extruded aluminum profile, are available in different types of belt and ball screw driven models and configurations. The functions, high operational performance, load capacity and precision of the Actuator Line linear units allow Rollon actuators to be used in a wide range of applications in the automation industry, specifically industrial machines: pick and place packaging, production lines and assembling operations.
Please see Rollon videos here: https://www.youtube.com/user/RollonLinear