Vision Solutions
Vision solutions give machines the ability to 'see' and take actions to execute Quality Control Inspections, Part Localization in Robotic Systems, Intelligent Decision Making, Barcode Reading, and various other Automation Tasks with the use of digital cameras and image processing. The technology is used in a wide range of industries and applications to automate the production process.
Our Vision Division takes a consultative approach to leverage your in-depth knowledge of your application with our Automation & Machine Vision expertise. With our ability to test various Industrial Cameras and Lighting Techniques in our Vision Lab, and experience implementing proven vision solutions in a wide range of industrial applications, we deliver Value Engineered Vision Solutions tailored specifically to your machine vision applications.
Advantages of SICK Over the Competition
SICK's approach to developing extremely robust & high performing Industrial Vision Solutions is to make them as intuitive to implement as an industrial sensor. By taking this approach, one does not need to be a Vision Expert, nor break the bank to reap the benefits of Machine Vision in their Automation Process.
SICK Solution:
Excellent Performance Value to Meet Application Requirements.

Intuitive Drag & Drop Configuration Via Free SOPAS / AppSpace Interfaces.

Built-In Tooling Right Out of the Box for Quick Setup.

Local Responsive Support Reduces Wait Time. 

Easily Accessible Configuration Back-Ups and Rapid Redeployment. 
Other Solution:
Higher Buy-in Costs Hardware and Software Licensing 

Laborious Programming Spreadsheet Interface.

Requires Advanced Vision Experience to Implement Basic Tasks.

Needs High Level Engineering Support.

Difficult Platform for most Maintenance Teams to Upkeep.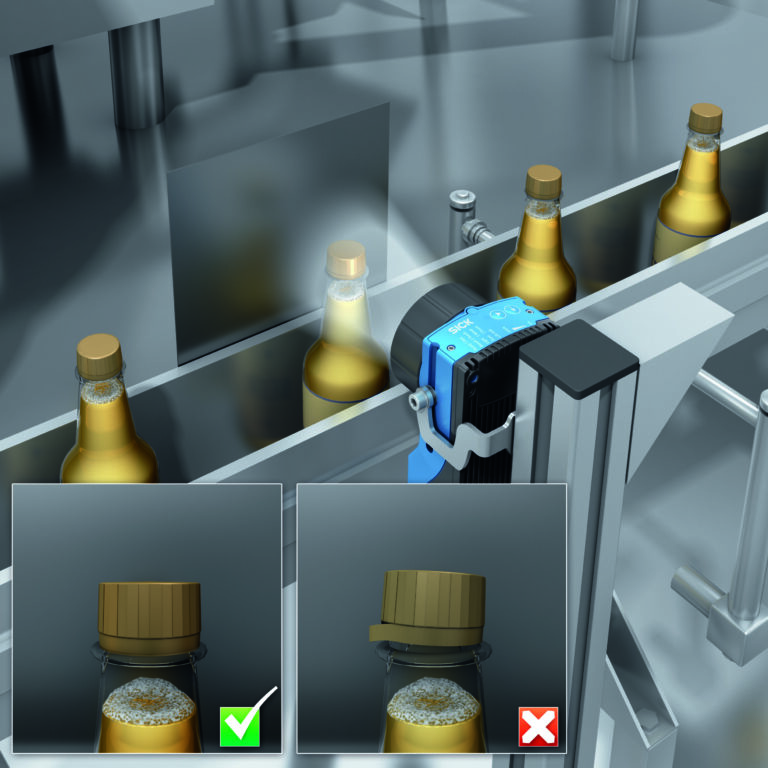 2D Quality & Presence Inspection
The SensorApps Quality Inspection & Presence Inspection ensures that produced items have the exact qualities required regarding presence and measurements of details. Inspection SensorApps come pre-installed on our InspectorP Series Cameras where both Image Capturing and Processing are executed in a smart compact camera. Separate image processing units are not required.
Inspection Application Examples:
Bottle/Vial Capping
Blister Packaging
Glass Manufacturing
Plastic Mold Injection
Part Measuring, Counting, Defect Detection
Fill Level Verification
Inline Quality Control
Specific Feature Detection
Learn More – Quality Inspection
Learn More – Presence Inspection
3D Conveyor Belt Picking
The 3D Belt Pick SensorApp from SICK is specialized for locating products on a conveyor belt. With this software installed, the TriSpectorP1000 programmable 3D camera turns into a stand-alone, belt-picking sensor. Working with 3D vision in your robot guidance projects increases both the reliability of your picking process and the quality of the handled products. Easy to integrate with selectable interfaces for ABB PickMaster™, Stäubli, URCap, and more to come.
Application Examples:
Robot belt picking in secondary packaging: 3D localization of food, pharma and cosmetics products on packaging line conveyor belts
Robot belt picking in primary packaging: 3D localization of fish, meat and poultry products on production line conveyor belts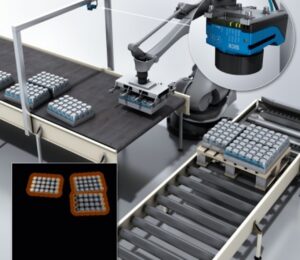 2D Robot Guidance
The PLOC2D is a vision system for 2D parts localization with a powerful localization algorithm. Pre-installed on our InspectorP Series Cameras where both Image Capturing and Processing are executed in a smart compact camera. Once connected directly to the robot control, or PLC, PLOC2D is ready to use immediately out of the box. Easy and intuitive drag & drop tooling allows even inexperienced users to quickly relay precise 2D positional data to their Robotic System.
Robot picking of parts from conveyors.
Robot picking from any feeders.
Robot packing.
Robot machine maintenance.
Robot picking of kitted parts.
Label Inspection, OCR, & Code Reading
Label Checker is a multifunctional and easy-to-set compact quality control system designed for various label inspections, with primary focus on optical character recognition. Thanks to the advanced tools, it is not limited to reading and verifying printed texts, barcodes and 2D codes, but it also checks the correct label position, presence of pictograms, and print quality. Label Checker SensorApps come pre-installed on our InspectorP Series Cameras where both Image Capturing and Processing are executed in a smart compact camera. Separate image processing units are not required.
Application Examples:
Unique OCR on Pharma Medications
Label Position Inspection
Easy Teach-In of Custom Fonts
Semiconductor Wafer Notch Recognition
DPM Reading in Electronics & Solar Industry
Post-Printing in Food & Beverage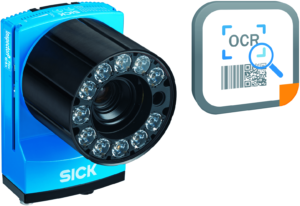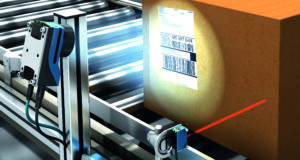 Image-Based Code Readers
The Lector Series is a flexible image-based code reader product family. With its high image resolution, compact housing, and exchangeable optical design it is well equipped for a variety of needs. It can easily be used for small codes, in high production speeds or for long-range identification. This platform is easy to handle: quick optical exchange, intuitive user interface, aiming laser, LED feedback and MicroSD card – simplifying setup, operation and maintenance.
Application Examples:
Barcode Reading at Pick Stations
Traceability of Pharma Packaging
1D, 2D, DPM, OCR, Code Reading
Multiple Code Reading on PCB Panels
Shipment Tracking & Sorting
Miniature DPM Code Reading
Tote Identification & Tracking
High Speed Conveyor Code Reading
Learn More – 2D Machine Vision Lector 61
Line Scan Inspection & Counting
The TriSpector1000 is a stand-alone configurable sensor for cost-efficient 3D inspections. No matter what the shape, color or orientation of the product, the sensor is up to the challenge. Now content, completeness and emptiness can be verified in all dimensions. It is perfectly suited for solving quality control applications in the consumer goods and packaging industry. Thanks to its intuitive user interface, the TriSpector1000 ensures easy commissioning and operation.
Application Examples:
Carton/Tray/Container/Mold Fill Level Detection.
Product Counts and Content Verification.
3D Quality Control Measurements.
Empty Tote Detection.
Capping Quality Check.
Volume Measurements.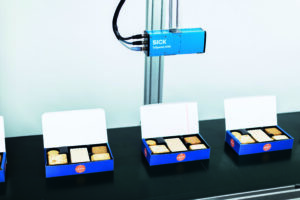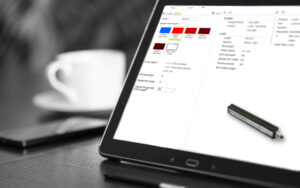 Advanced Illumination
All Machine Vision Systems are made of two parts, the camera to capture an image, and a lighting source to create contrast between object features to be detected for inspection. For complex applications, specialty light is sometimes required to obtain the necessary image contrast. Advanced Illumination's wide array of off-the-shelf & custom industrial lighting technologies ensures we can deliver a complete high performance Vision System even in the most challenging of settings.
Offered Lighting Technologies Include:
Backlights *
Bar Lights *
Coaxial Lights
Spot Lights
Diffused Lights
Ring Lights
Line Lights
Wide Color Spectrum Lighting
* IP69K Wash-Down Available