Pfannenberg Incorporated is part of a global organization supporting North, Central and South America with Filterfans, Cooling Units (Air Conditioners), Air / Water Heat Exchangers, Chillers, Heaters, Hydrostats and Thermostats for electronic enclosures and cabinets, as well as warning, alarm and indication visual and audible signaling. Our engineering and production facility located near Buffalo, NY, has been providing efficient and reliable products, quick deliveries and first class service to our customers since 1999.
Enclosure Cooling Units: Indoor, outdoor, top mount and washdown models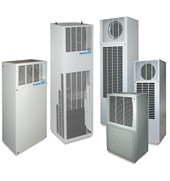 Filter Fans: Patented "Click & Fit" design provides a hardware free installation and poured-in foam gasket allows for quick NEMA 12 sealing against the enclosure. Plastic made from strong (ABS-FR), self-extinguishing (UL 94 VO) material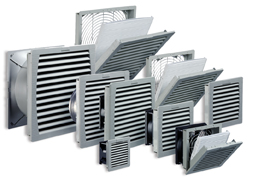 Enclosure Heating Units: Pfannenberg Heaters, Thermostats & Hygrostats are geared toward the protection of electronic equipment for customers in new industries and applications versus our cooling product lines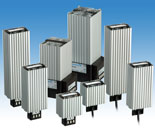 Signaling Technology: Pfannenberg is your reliable and competent partner for visual and acoustic indication, warning and emergency signals. In factory buildings, on machines, aboard ships or on large structures, motorways, bridges and in tunnels – Pfannenberg signals everywhere warn of danger, fire, accidents or technical defects. Early detection of failures and the associated alarm signals are indispensable for a trouble-free production process, as well as warning of and minimizing dangerous situations. Reduced risks, downtime and interruptions will increase efficiency and prevent unnecessary costs.