About Sumitomo Drive Technologies

Sumitomo Machinery Corporation of America (SMA) and SM-Cyclo of Canada Lts. (SMC) are subsidiaries of Sumitomo Heavy Industries (SHI), one of the largest manufacturers of machinery in Japan, and the global leader in power transmission knowledge and innovation. The unmatched strength of these companies in terms of product breadth, application experience and global presence clearly establishes Sumitomo as the premiere power transmission and control solution provider.
In October 2003, the 30 worldwide companies in the Power Transmission group became united as Sumitomo Drive Technologies, This new brand united SMA and SMC, along with 28 other Sumitomo companies, under the parent company of Sumitomo Heavy Industries – Power Transmission and Controls. The new branding activities include not only the new visual identity change, but also a series of actions to optimize business capabilities to align Sumitomo Drive Technologies worldwide with the new brand as a "dependable partner," to provide the best products and services to customers.
At the core of Sumitomo's strength is the Cyclo speed reducer which has proven itself in 10 million installations worldwide. Designed for extraordinarily long life, the Cyclo provided the foundation for our position today as true innovators of high quality, unsurpassed reliability power transmission solutions.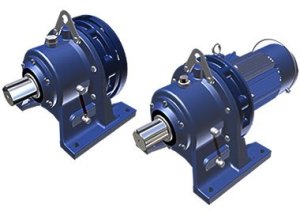 Sumitomo Machinery Corporation of America began in 1966 with a work force of 10 people and an assembly facility of 5,000 square feet. Today, their corporate headquarters in Chesapeake, Virginia (USA) combined with strategic satellite locations in North, Central and South America occupy over 500,000 square feet of offices and manufacturing facilities, with over 300 employees. They ship thousands of drive products every month, adding to the North and South American installed base of over 5 million products.