INDUSOFT: RUN SCADA ON YOUR MOBILE DEVICE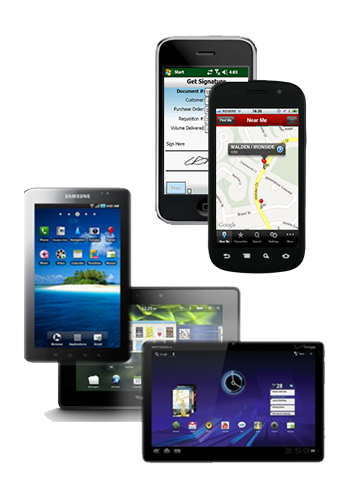 Moxley Electronics welcomes Indusoft Web Studio to our product portfolio. Founded in 1997, and now a part of Aveva, InduSoft Web Studio offers a powerful family of industrial software products for developing Windows-based applications in industrial automation, instrumentation and embedded systems.
InduSoft provides leading-edge technology that uses the Internet to access data that is stored on industrial devices and test & measurement equipment. In addition, InduSoft tools and technologies convert personal computers, web browsers, and such remote productivity devices such as smart phones and tablets into industrial automation and test & measurement systems.
With more than 300,000 human-machine interface (HMI) and supervisory control and data acquisition (SCADA) applications installed worldwide, InduSoft Web Studio helps organizations increase productivity and establish predictive and preventative maintenance strategies that result in optimum process uptime and availability.
INDUSOFT WEB STUDIO
InduSoft Web Studio is a powerful, integrated collection of automation tools that includes all the building blocks required to develop modern Human Machine Interfaces (HMI), and Supervisory Control and Data Acquisition System (SCADA) applications that run native on Windows 7, Windows 10, Windows CE, Windows Embedded, Windows Server editions, or in an Internet and Intranet environment. A simple drag-and-drop, point-and-click development environment lets you mimic the most complex behavior of your live processes. InduSoft Web Studio is the ideal E-Automation solution in the industry.
FEATURES
Uses real-time graphical interface to develop industrial automation, instrumentation, and embedded systems
Publishes real-time dynamic and animated graphic screens, trends, alarms, reports, and recipes to standard browsers
Allows data exchange between wireless and mobile devices
Supports multi-dimensional interface in the Web Thin Client environment
Create stand-alone and Web applications from the same development environment for applications running on Windows 7, 8, 10, Server 2008, and 2012, Windows Embedded and Linux
Integrates seamlessly with Windows desktop applications (such as Microsoft Word and Excel); interfaces with other third-party packages such as Java, C, C++, and Visual Basic
Supports ActiveX for Web Thin Clients
Allows you to view multiple Web Thin Client applications from a common Web Browser through the Internet/Intranet and exchange data with a server using a TCP/IP protocol
Provides online configuration, debugging, and remote application management capabilities
Provides extensive development support tools such as message register, error codes, event codes, Database Spy, and LogWin
Contains a powerful, flexible tags database with Boolean, Real, String, and Array tags, classes, and indirect pointers
Provides the tools to configure applications in conformance with the FDA 21 CFR Part 11 regulation
Advanced math library has more than 100 standard functions
Programming is via flexible and easy-to-use scripting language
Provides multi-level security for applications, including use over Intranets and Internet.
Conforms to industry standards such as Microsoft DNA, OPC, DDE, ODBC, XML, and ActiveX
Provides automatic language translation at runtime
Allows internationalization using Unicode
TRENDING
Keeps track of process behavior online or through historical trending and sends information across a network for monitoring on screens or Web browsers
Distributes information throughout the network for easy monitoring on application screens or via Web browsers
GRAPHICS
Creates sophisticated interfaces with point and click, drag and drop ease
Imports graphics from more than 15 different formats for enhanced and realistic screens
Contains full-featured screen objects and dynamics with customizable object properties, such as bar graphs, color, resizing, blinking, animation, scale, fill, positioning, rotation, commands, hyperlinks, combo-boxes, and text input/output
Provides an object-oriented environment for simple application development and screen and object re-usability
Uses an extensive symbol library to simplify development
ALARMS
Sophisticated alarms management system allows you to send alarms to various utilities such as screen, e-mail, and Web browser, and archive to the printer; allows users to store notes after acknowledgement of alarm(s)
Provides free format alarm messages, uses secondary search keys, and accesses through groups or tags
Archives alarms to a file, printer, or to a database
Filters, sorts, or color sorts alarms for easier visual interpretation
Filters alarms by categories at runtime
RECIPES AND REPORTS
Creates flexible, user-defined recipe groups
Imports/exports recipes, reports, and real-time data in XML format
Publishes real-time dynamic and animated graphic screens, trends, alarms, reports, and recipes to standard Web browsers
INPUT/OUTPUT
Includes more than 250 communication drivers
Supports OPC (server & client)
Supports various PC Control packages
Conforms to Microsoft .NET, OPC, DDE, ODBC, XML, SOAP, and ActiveX industry standards
Provides context-sensitive help